We had a strange stay at Waves Beach Studio Loft in Sandy Point through Airbnb hosted by 'Jo". The link of this AirBNB is https://www.airbnb.nl/rooms/24780623.
We arrived and noticed the Airbnb was not cleaned at all. We send some screenshots to the dear Jo who immediately became defensive and at the same time indicated the cleaner probably did not have enough time to clean the house. She said 'if you do not like it, why not stay somewhere else'.
These are just some examples of the dirty house; it was filled with stains, sticky surfaces, dead flies and more. According to Jo this is how a very clean house would look like which you pay over €100 per night for.
I felt a bit bad for the old lady (I should not have haha) and decided to post a 4 star review and just let it be. However, funny enough she ended up posting a negative review in which she called us spoiled among others.
The discussion that followed was even more surprising… She in the end even went on to speak with other guests about us. According to Jo, when you pay over 100 euros per night you should not suspect a clean house, so when you stay at Waves in Sandy Point this should be seen as normal. If you even mention it, she will go bulldog on you…
Clearly Jo, the host of Waves at Sandy Point in Australia, does not care much for her guests and just wants to make money. I took a peak at the past reviews, and it appears that she always attacks right away when someone raises a point of feedback.
In the end we decided to write to Airbnb since Jo kept harassing us, even by calling in other guests and breaching our privacy. Airbnb delivered high quality in the end by offering a partial refund.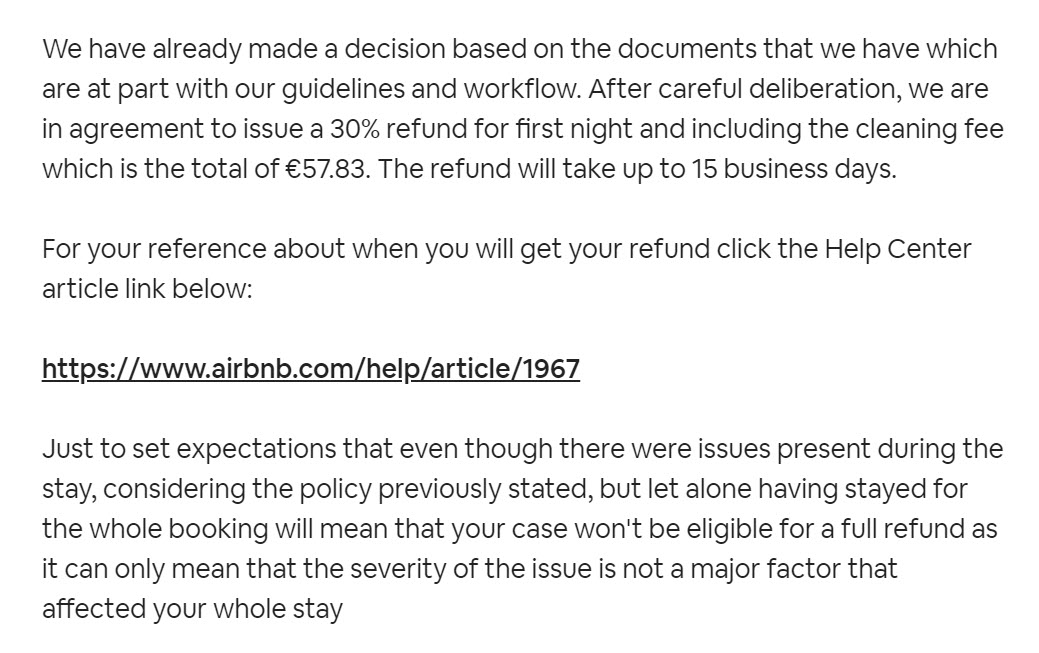 Hopefully, Jo will learn a lesson from this situation and alters her attitude. I have low hopes, however. I do not think this review needs many words, just look at the screenshot and make your own decision.
It was for sure our most crazy Airbnb stay so far, luckily in most cases the hosts are wonderful!